Infinite Flipper Card
Hello,
I've a new interactive card that has been in my to-do list since a long time! It is an Infinite Flipper card, also called as Never Ending card.
When I saw the theme of 'Infinity' on Milka's blog for the '
I Love Math Challenge #13
', I knew I had to make this now for sure :) I've followed the measurements from the tutorial at MixedUp Crafts blog. Here is the
link
.
I chose the birthday theme for this fun card, as it is for a 7 year old girl who loves origami and crafts :)
This is the first look of the card, though there is no start or end look to it :)
When you open the flaps from the center, you get the second view!
And open the blue flaps this time on the top and bottom, you move on to the 3rd view.
Open again to the left and right for the fourth and final view!
The birthday theme and polka dots patterned papers are from Papericious.
Here are some more pics of all the 4 different views you get! And details on the supplies used.
The top left sentiment is from Uniko 'Birthday Wishes' stampset, stamped using Altenew's Coral Berry ink. The flower banner border die is from Pink Fresh Studio - Essentials Classic Edgers, diecut from white cardstock.
The sentiment 'Dream Big' is from Little Birdie's Jumbo Wishes stampset, stamped using Altenew's Parrot ink. I've also colored the diecut from Gina Marie's Stitched Scallop Square die using a green marker. The party hats are fussy cut from a patterned paper from Nakshathra Designz's bithday theme pack.
The sentiment 'Make a Wish' is also from the Jumbo Wishes stampset.
Here is a closer look at the party hat :)
The below sentiment is from Mama Elephant's Dragon Wishes stampset, stamped in Coral Berry ink again. Similar to the previous diecuts, I've colored this one using the same ink as a border, using the direct to paper method.
These cupcakes are stamped using Versafine Onyx Black ink and colored using Faber Castell connector pens. I've then fussy cut them and adhered to the squares.
The last view has a tiny heart card that can hold personalised message. The heart is diecut from Nelli's Choice Multiframe Heart dies.
Watch this video to see how it actually is!
Linking to,
1.
I Love Math Challenge #13
2.
AAA Birthday Game #1
3.
MFT Birthday Project - Make a Wish
4.
TTCRD Week of 21 May
5.
Crafty Sentiments - Anything Goes
6.
All Sorts Week #520/#521
7.
Pile It On #154
8.
Crafty Creations #391
9.
Crafty Cardmakers #234
10.
Crafty Gals Corner #192
11.
LPOCF #106
12.
Penny's Challenges #431
13.
Not Just Cards - May
14.
Creative Fingers #164
15.
SSS Wednesday - Bright Colors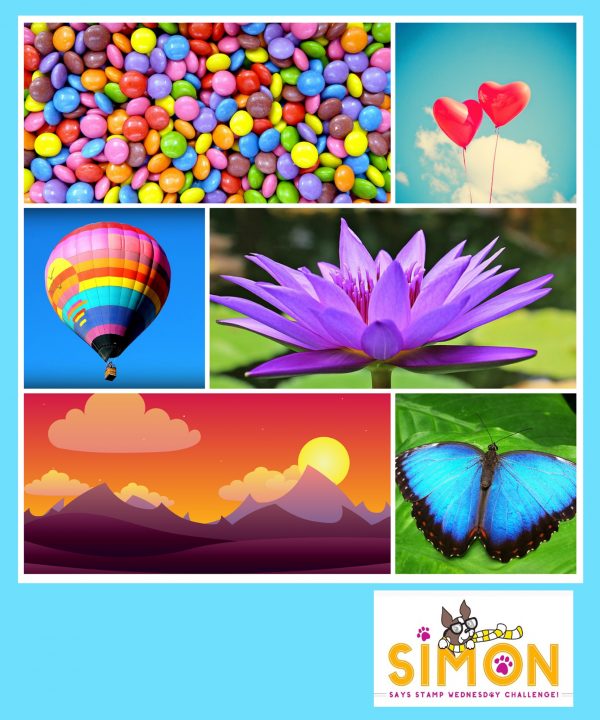 16.
Crafty Catz #463
17.
Jo's Scrap Shack FFC #283
18.
Creative Craft Cottage #118
19.
LTSCB #121
20.
LTCCB #34
21.
Polkadoodle Week #21
22.
QKR Stampede #349
23.
Pink Gem Week #10
24.
Crafting by Designs - May
25.
A Perfect Time to Craft #05
26.
Cardz TV #90
27.
HLS May Anything Goes with Dies
28.
Crafty Hazelnut's Patterned Paper Challenge - May
29.
Creative Moments #169
30.
A Bit More Time to Craft #92
31.
Papercraft Challenge #19
32.
Creatalicious #163
33.
Creative Crafters #16
34.
Digi Choosday Week #21
35.
Pixie's Snippets Playground #353
36.
Festive Friday #FF0034
37.
CCEE Stampers CCEE1921
38.
Colour Crazy Challenge Week #20
39.
Uniko #53
- without the optional twist - 1 sentiment is from Uniko
40.
A Place to Start - Never Ending Challenge
Thank you for stopping by, hope you like my card! Do let me know your feedback! Have a nice day :)